Shalo Tek Everyday Wallet
The Shalo Tek everyday wallet was built for the average person looking to slim down what they carry. Holding between 1-4 cards on each side or 2 cards and up to 5 bills on each side. This wallet was feature built to secure your cards and cash while also making them easily accessible.
The Shalo Tek Everyday Wallet is made right here in the USA with the best materials around. With your purchase of a Shalo Tek wallet, you'll be happy to know, that we hand make every product from raw materials to finished product.
- Holds up to 8 cards, 4 on each side
- Can hold up to 2 cards and 5 bills per side
- Blocks RFID from theft
- Aircraft Grade aluminum panels and frame
- Titanium tension plate
- Free returns within 30 days
- Weight: 3 oz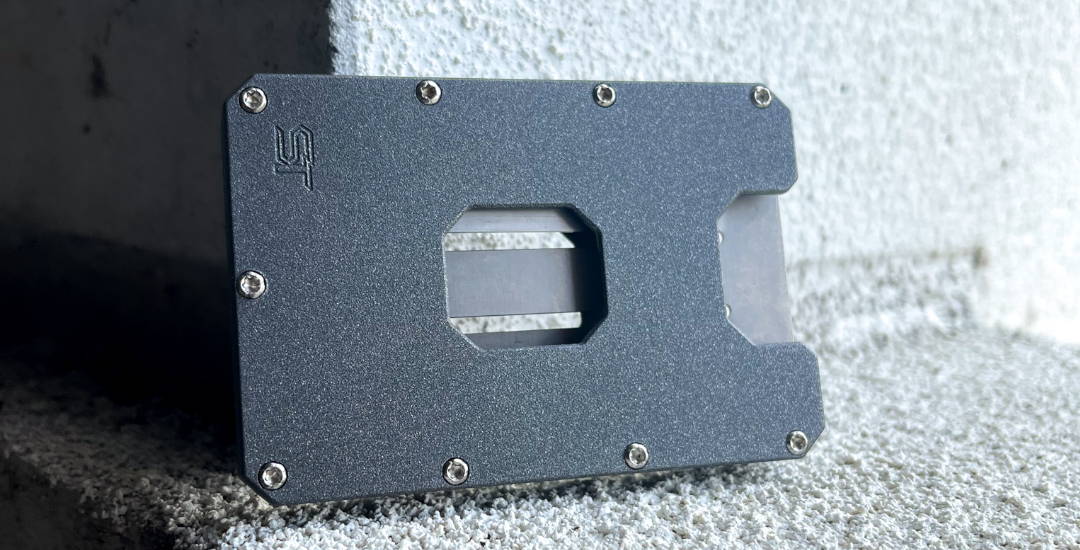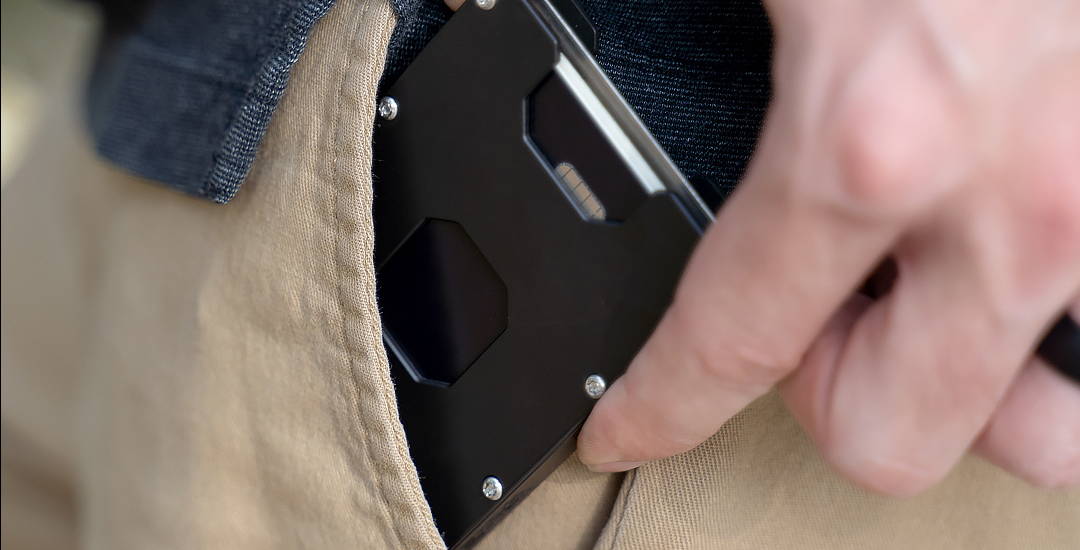 We trust each of our wallets that hit the shelf to guarantee them for life. If your wallet isn't working as intended, just let us know and we'll make it right.
7 Reviews
I've had no problems with it thus far. Have yet to see a downside for this.

Elaborate concept with a simple and effective design. Works super well and I have really enjoyed my time with it. Would love to see these in more stores!

This metal wallet has made me realize how much crap I carry around. I've gotten on perfectly fine with cutting down what I normally carry.

Had some fun and tried to shake my cards out of this wallet. I'm convinced it's impossible. Awesome product.

I've always searched for a wallet that could hold up with my fast-paced lifestyle. This one was sturdy and small enough to fit the bill!

Can't find a better wallet. Perfect for going out with essentials!

Overall great wallet. I've switched over from my old leather wallet and haven't found a need to go back yet.