Shalo Tek Everyday Wallet
The Shalo Tek everyday wallet was built for the average person looking to slim down what they carry. Holding between 1-4 cards on each side or 2 cards and up to 5 bills on each side. This wallet was feature built to secure your cards and cash while also making them easily accessible.
The Shalo Tek Everyday Wallet is made right here in the USA with the best materials around. With your purchase of a Shalo Tek wallet, you'll be happy to know, that we hand make every product from raw materials to finished product.
- Holds up to 8 cards, 4 on each side
- Can hold up to 2 cards and 5 bills per side
- Blocks RFID from theft
- Aircraft Grade aluminum panels and frame
- Titanium tension plate
- Free returns within 30 days
- Weight: 3 oz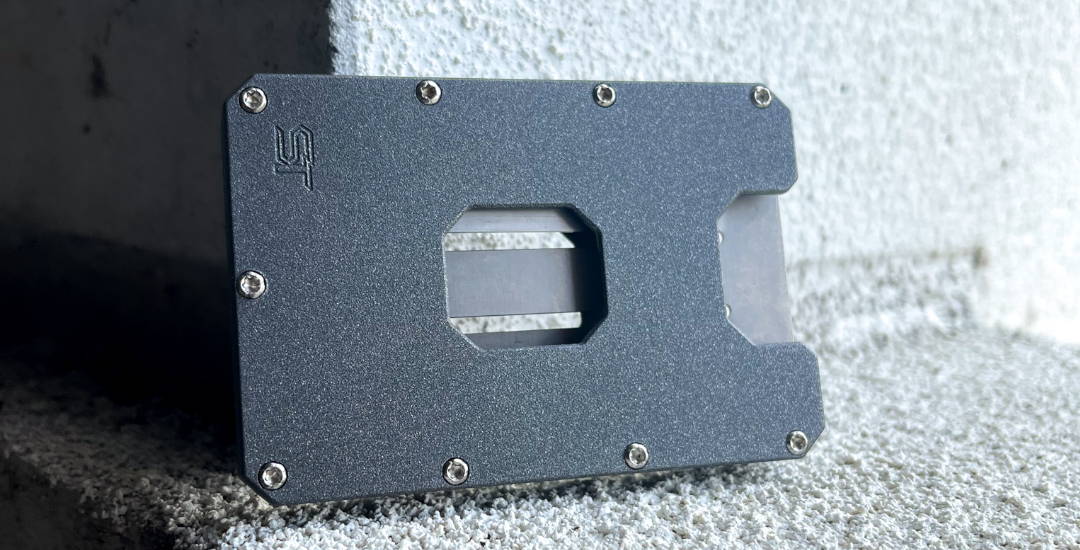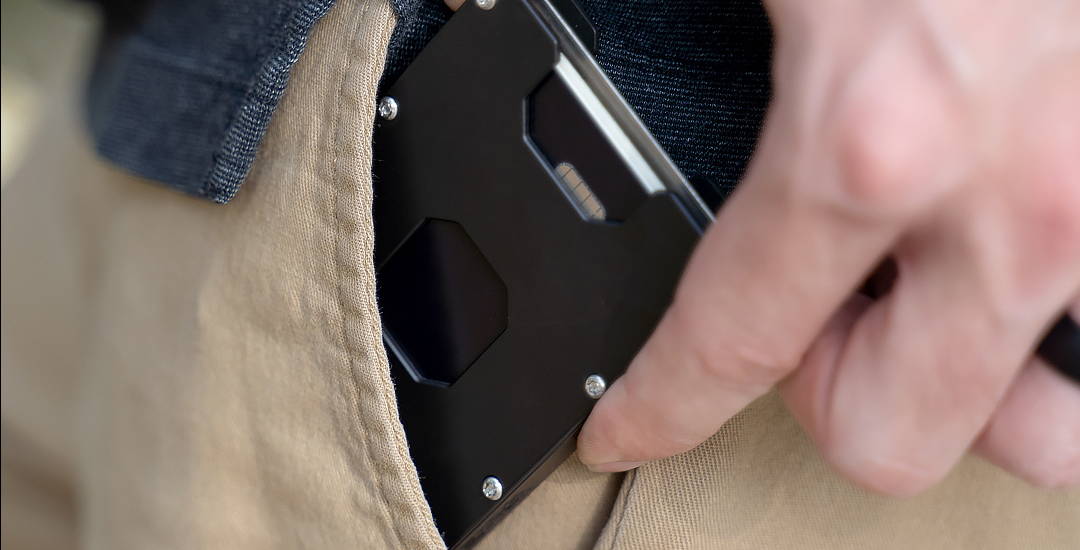 We trust each of our wallets that hit the shelf to guarantee them for life. If your wallet isn't working as intended, just let us know and we'll make it right.
13 Reviews
No doubt the strongest wallet I've owned. I've dropped it at least a hundred times and never had anything fall out!

A solid investment. Haven't found a wallet for this price that looked good and was techinically proficient. Would recommend this to anyone in search of a new wallet.

Much better than my last wallets

I've always owned a dinky, plastic wallet. This was worth the investment for sure! Won't have to replace this for a long time.

Not too big and not too heavy. Not too sturdy so that you can't get anything out but not too loose that things fall out. Really effective.

Was skeptical, but now I love it!

Never heard of a metal wallet before and was pretty skeptical. But since I've used it, I've really loved it!

It's hard enough to prevent my stuff from scattering on impact but not too heavy that it feels like I have a weight in my pocket. Really cool concept.

Was afraid a metal wallet would be impossible to get things out of. And while it does keep my stuff safe, it's very usable and effective for the task at hand. Love it!

Never heard of it, love it now

I've seen lots of wallets in stores and on the Internet, but never a metal wallet! It's been very durable and good for when I need to keep my things safe.

As an active person, dropping stuff out of my wallet is more frequent than I can explain. Since the switch, nothing has fallen out, not even once!